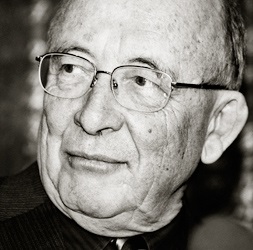 In a timely award, the Nobel Prize for 2010 was shared between three economists whose work focuses on a problem faced at any time, but most acutely during a recession.

'Search frictions' in a market – notably areas such as employment and housing – affect both buyers and sellers as each seeks their ideal opposite number. You might have found a lovely house, for example, but is it in the right location? Or you may be seeking staff with a certain set of skills that you can also afford to employ – is it worth opening a high-tech factory in the country if all the workers with the skills you require are in the city?

The time and effort spent in your search can erode your confidence over time, particularly for those seeking work. How long do you search before giving up, staying put, accepting a lesser role or getting stuck in an unemployment rut?

Peter Diamond, Dale Mortensen and Christopher Pissarides all made a study of these 'frictions', with a view to how economic policy may best be tailored to suit the demands of the marketplace.

One conclusion is that unemployment benefits have to be carefully pitched – too high and the unemployed have less incentive to find work, too low and they can slide into a poverty trap and become disengaged with the workforce.

Search theory has also been used to study questions related to monetary theory, public economics, financial economics, regional economics, and family economics.

As is often the case in economics, Mortensen has spent decades studying what appears to be common sense. But he has extended it to study labour turnover, and reallocation at a macroeconomic level, as well as research and development, and personal relationships. His assessment, that friction is equivalent to the random arrival of trading partners, is now the accepted technique for analysis of labour markets and the effects of employment policy.

Robert Coen, professor emeritus of economics at Northwestern University, Illinois, where Mortensen is Ida C Cook Professor of Economics, explained: "By advancing models of how markets actually work, he lays the groundwork for systematic assessments of the impacts of economic policies on market performance, for example, on how unemployment benefits or employment subsidies affect unemployment and the allocation of labour."

Dale Thomas Mortensen was born in February, 1939, in Enterprise, Oregon. He received his BA in economics from Willamette University in Salem, Oregon, and his PhD from Carnegie Mellon University in Pittsburgh, Pennsylvania. He joined the faculty of Northwestern University in 1965 where he is now the Ida C Cook Professor of Economics. Among other prestigious roles and awards he was the Niels Bohr Visiting Professor of Economics and Management at Aarhus University, Denmark, from 2006-10, where a building has been named in his honour. He is married to Northwestern professor Beverly Mortensen.