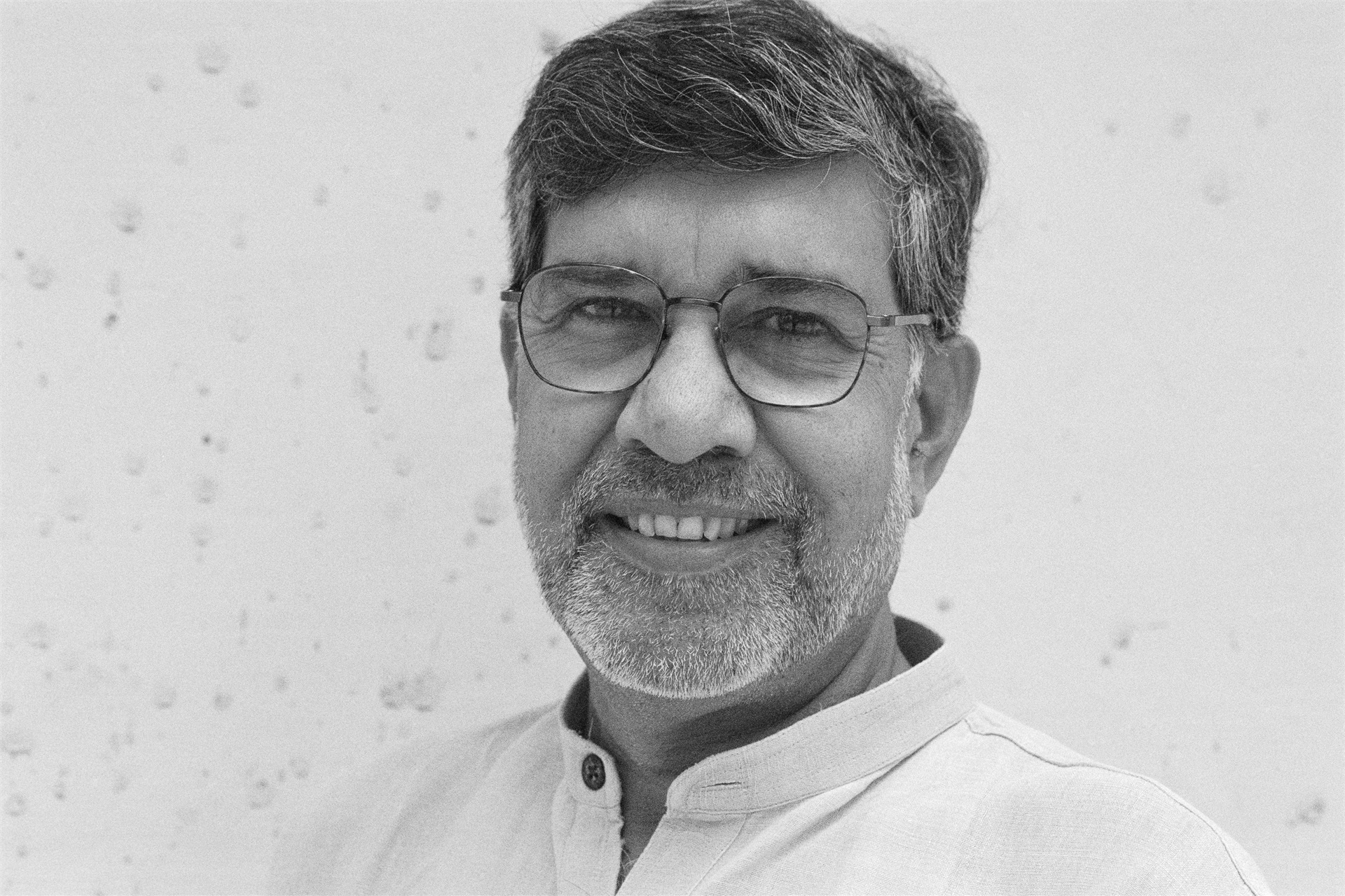 I dream for a world which is free of child labour, a world in which every child goes to school. A world in which every child gets his rights. These are the words of Kailash Satyarthi, urging people to end violence against children and adopt education.
Satyarthi, who won 2014 Nobel Peace Prize may only have come to attention since the award was announced, yet he already has collection of international accolades, and a great deal of media attention for his decades of work promoting children's rights. He addresses the United Nations General Assembly, International Labour Organization and several government committees in Europe and the US, specifically arguing that Child Labour is a human rights issue responsible for poverty, unemployment, illiteracy, rising population and many other social evils.
In 1980 he founded Bachpan Bachao Andolan (Save the Childhood Movement) which promotes universal education and combats child labour, trafficking and slavery and over the years has acted to protect the rights of more than 84,000 children. He pioneered Global March against Child Labour in the year 1998 and toured the world before descending on Geneva, Switzerland, to petition the International Labour Organization along with thousands of children.
As a result, the ILO included many of the marchers' demands in their Convention 182, which became the fastest ratified ILO convention ever, with more than 170 signatories. He also set up the Global Campaign for Education, the International Centre on Child Labour and Education (based in Washington DC) and the Rugmark Foundation (now known as GoodWeave), an international certification scheme for carpets made without the use of child labour.
Despite such successes, Satyarthi continues his work at the sharp end of child exploitation. From his small office in Delhi, he and his team conduct raids on sweatshops, brick kilns, carpet factories and other firms using child labour, often putting themselves at great risk of personal attack. Satyarthi says he has suffered several broken bones in the course of these raids and two colleagues have been killed – one shot, the other beaten to death. He is working globally towards ending violence against children. Kailash Satyarthi, born Kailash Sharma, the son of a police officer, in Vidisha, central India, in January 1954, left his high-caste surname and adopted the name Satyarthi, which means "seeker of truth."
He attended Government Boys Higher Secondary School, studied electrical engineering at Samrat Ashok Technological Institute in Vidisha and went on to gain a post-graduate degree in high-voltage engineering before taking up a teaching post at a college in Bhopal.
However, Satyarthi says he never forgot when he was five seeing a boy his age on the steps outside the school cleaning shoes. This, together with the teachings of Mahatma Gandhi and other Indian social activists of the 1950s and 60s, inspired him to start helping others, first by organising a sponsorship deal with a local football club to fund school fees for poor children and by setting up a book bank. Still not satisfied, in 1980 he gave up his lucrative career to devote his time and energy in the fight against exploitation of children. Satyarthi has been awarded numerous international accolades for his struggle against the suppression of children and young people and for the right of all children to education'.

Picture: © Peter Badge/Lindau Nobel Laureate Meetings