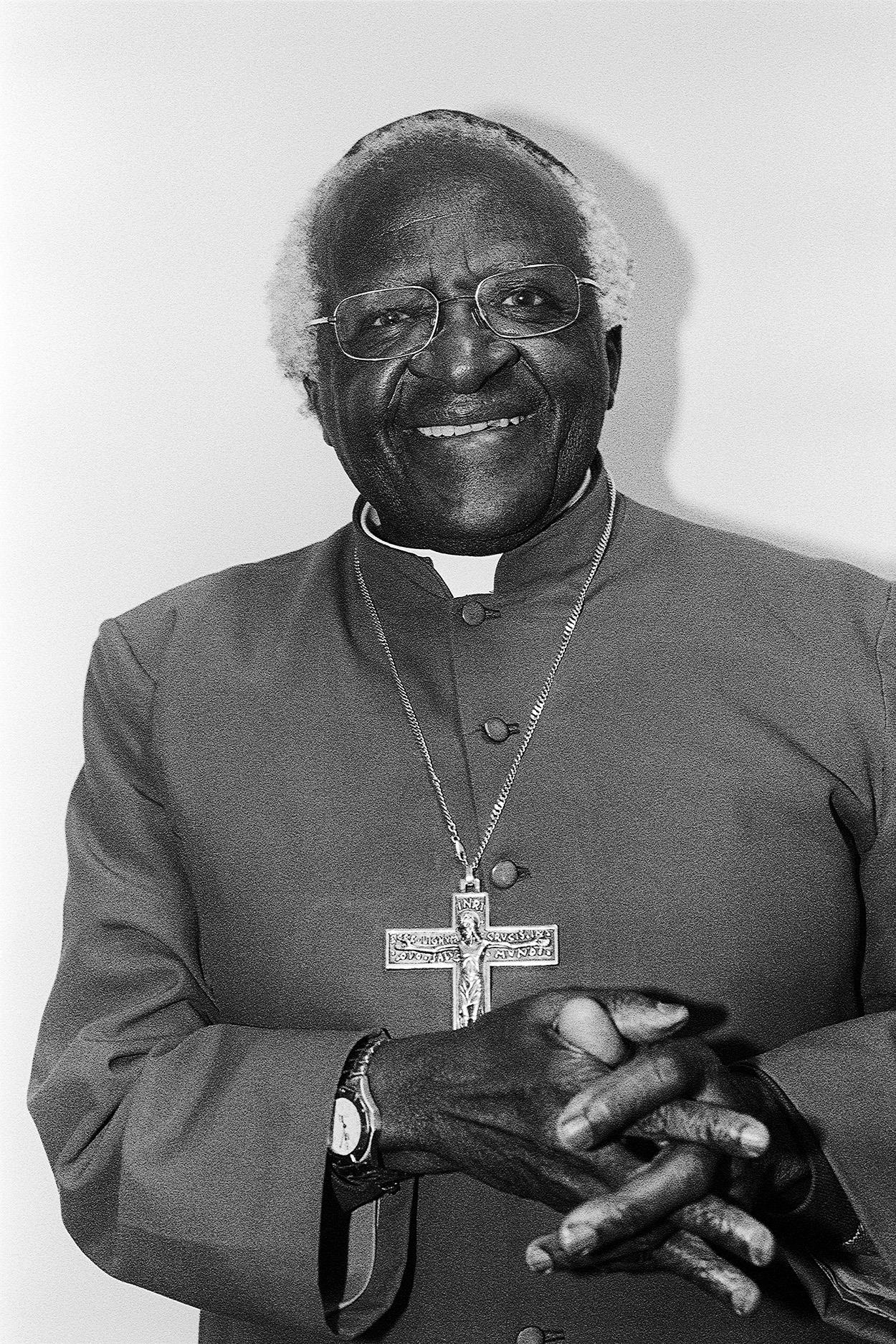 Possibly unique among Nobel laureates, not to mention the clergy, Bishop Desmond Tutu has been immortalised as a nightclub (Desmond's, at King's College, London, UK) and as a British slang term (a 'Desmond' is a lower university pass grade – a '2:2'). But, like many other laureates, he seems to have entered his vocation by accident. He was born in 1931 in Klerksdorp, Transvaal, and hoped to be a doctor, but his family couldn't afford the training so he followed his father into teaching. In 1957 he resigned in protest at the Apartheid Bantu Education Act, which he decried as 'gutter education' for black students. He turned to theology, and in 1960 was ordained as an Anglican priest. He became chaplain at the University of Fort Hare, a rare quality university for black South Africans and a hotbed of political dissent, before heading to Britain in 1962, to study theology at Kings College, London. After graduating, he returned to South Africa to teach theology and used his lectures to highlight the circumstances of the black population. He was appointed vice-director of the Theological Education Fund of the World Council of Churches and in 1975 became the fi rst black Anglican Dean of St. Mary's Cathedral in Johannesburg.
In 1976 student protests led to a mass uprising against apartheid. Tutu, now Bishop of Lesotho, supported an economic boycott of his country. In 1978 he became the fi rst black General Secretary of the South African Council of Churches. He was also the fi rst black Archbishop of Cape Town, and primate of the Church of the Province of Southern Africa. After the fall of apartheid, he headed the Truth and Reconciliation Commission, for which he was awarded the Sydney Peace Prize in 1999. The Nobel Committee cited his "role as a unifying leader fi gure in the campaign to resolve the problem of apartheid in South Africa."
Tutu has often spoken against injustice and 'apartheid' in other nations, criticising Israel's policy in Palestine, the Indonesian takeover of West Papua, and the US's treatment of inmates at Guantanamo Bay, Cuba. He has denounced Zimbabwean president Robert Mugabe as a "caricature of an African dictator", and criticised South Africa's policy towards Zimbabwe. He has also spoken in favour of gay rights, womens rights, and called for the Catholic Church to allow contraception to fi ght Aids in Africa, but he has praised the efforts of Christian churches to work together. His speeches have been collated into several books.
He was awarded the Light of Truth award by the Dalai Lama for publicising the plight of Tibet, and is an honorary doctor of a number of leading universities. He has been married to Leah Nomalizo Tutu since 1955. They have four children.

Desmond Tutu passed away on 26 December 2021 at the age of 90.