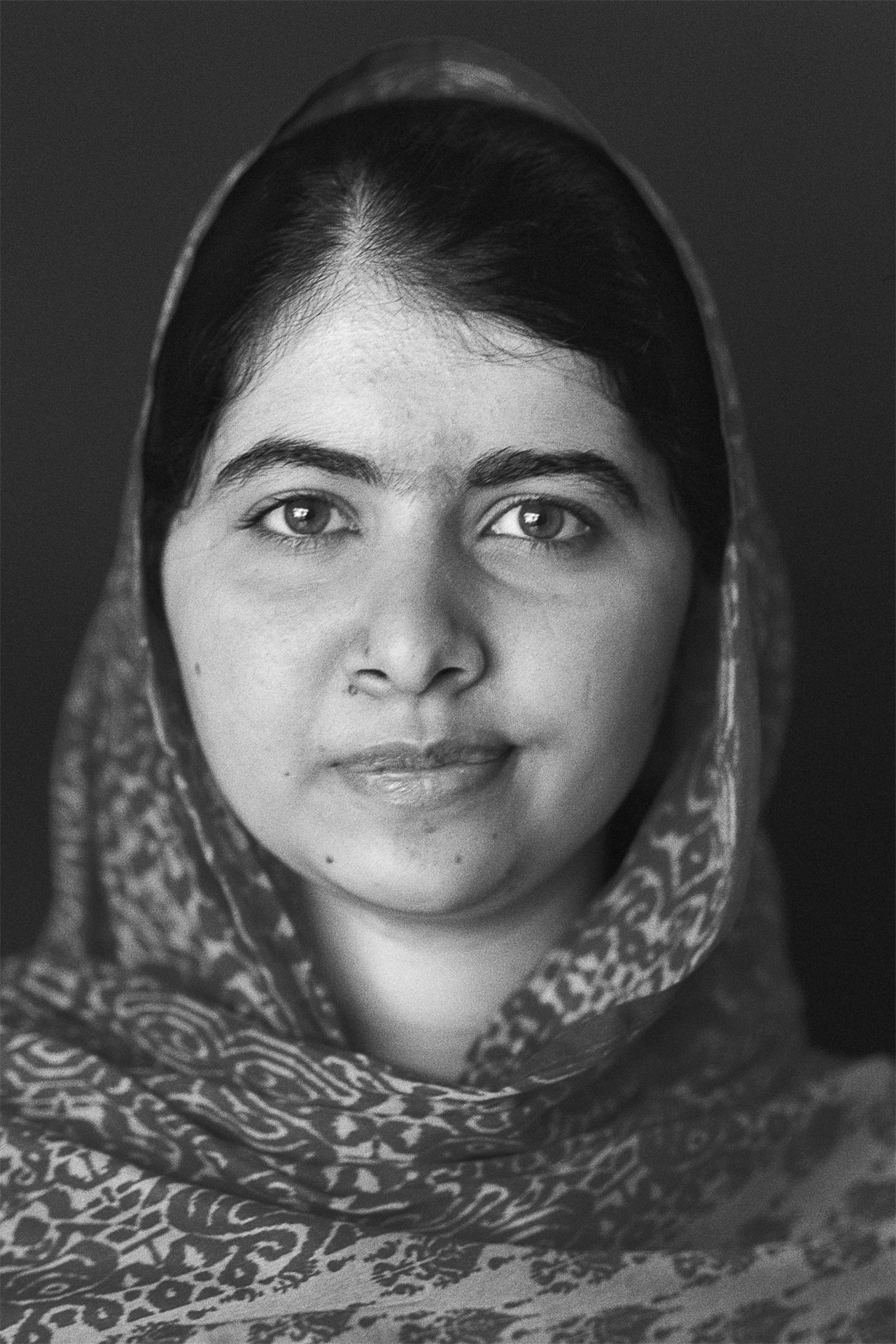 Few if any Nobel Prize winners have come to the world's attention in quite such a dramatic fashion as Malala Yousafazi, who shares the 2014 Peace prize with India's Kailash Satyarthi. In October 2012, when she was just 15, Malala was targeted by Taliban assassins for expressing support for education in general and for girls in particular.
Had the murder attempt succeeded, Malala would have become just one of the more notable among many child victims of an organisation that, ironically, is named for the Pashto word for 'students'. Her survival has instead focussed the world's attention on the situation in Pakistan, as well as inspiring Malala herself to greater ambitions.
Malala, whose name means 'grief-stricken', was born in July 1997 in Mingora in the mountainous Swat region of northern Pakistan, close to the Afghan border. Her parents, who run the Khushal Public School chain in the region, are Sunni Muslims and named her after a Pashtun poet and warrior woman, but it was under another name from folklore, Gul Makai, meaning 'cornflower', that she first became known. In 2008 the BBC's Urdu department decided to get a local schoolgirl to write a blog about life under the Taliban. There were few volunteers, and the first girl chosen was banned by her parents who feared reprisals. Those fears were well-founded. Murdered policemen were displayed in town squares and the Taliban had already banned television, music, girls' education and even stopped women from going shopping.
Ziauddin Yousafzai then suggested his own daughter for the role. Yousafzai had always encouraged his daughter to discuss politics, and she had made her first public speech demanding educational rights in September 2008. Despite being just 11 at the time, Malala's first blog appeared under her pseudonym byline in January 2009. Her entries traced the decline in education as the girls' schools were shut, but the boys' schools closed in solidarity. After an uneasy truce was reached, the girls' schools reopened, but with one tenth of the pupils, and many schools had already been destroyed. At one point the family was separated as their city was evacuated, only returning to some semblance of normality as Pakistan's army pushed the Taliban out of the area.
Later that year New York Times journalist Adam Ellick made a documentary about Malala and her global status grew. Fluent in Pashto, Urdu and English, Malala became the face of female education (and therefore emancipation) in Pakistan and abroad. Nobel Peace Laureate Archbishop Desmond Tutu himself nominated her for the 2011 International Children's Peace Prize, and she won Pakistan's National Youth Peace Prize. In 2012 she also received the Anne Frank Award for Moral Courage.
Soon, the Taliban's patience wore thin. In October 2012 a gunman boarded Malala's school bus, demanding she make herself known. He then fired three times, injuring three girls. Miraculously, the bullet that hit Malala in the left temple grazed her skull but passed down through her face to lodge in her shoulder, near the spine.
Rushed to hospital, Malala had emergency surgery to remove the bullet and relieve swelling of her brain. Within days she was flown to the UK for further treatment at Queen Elizabeth Hospital in Birmingham, where she and her family now live.
The shooting attracted international attention to Malala's cause. Britain's former prime minister, Gordon Brown, as United Nations Special Envoy for Global Education, launched the 'I am Malala' campaign, which helped lead to the ratification of Pakistan's first Right to Education Bill. In July 2013, on her 16th birthday, Malala addressed the UN at their New York headquarters.
International honours followed, and Malala expressed a desire to return to Pakistan in the future as a politician, or even prime minister. However, despite a clerical fatwa against the would-be killers, the Taliban remains active, threatening other students and, just days after Malala received her Nobel Prize for her "struggle against the suppression of children and young people and for the right of all children to education", terrorists attacked a military school in Pakistan, slaughtering 150 pupils and staff in revenge for government attacks on their enclaves.
Malala's autobiography, I Am Malala, was published in 2013. Collecting her Nobel, she said: "I tell my story, not because it is unique, but because it is not."