Advice from the Nobel Laureates for a Life in Science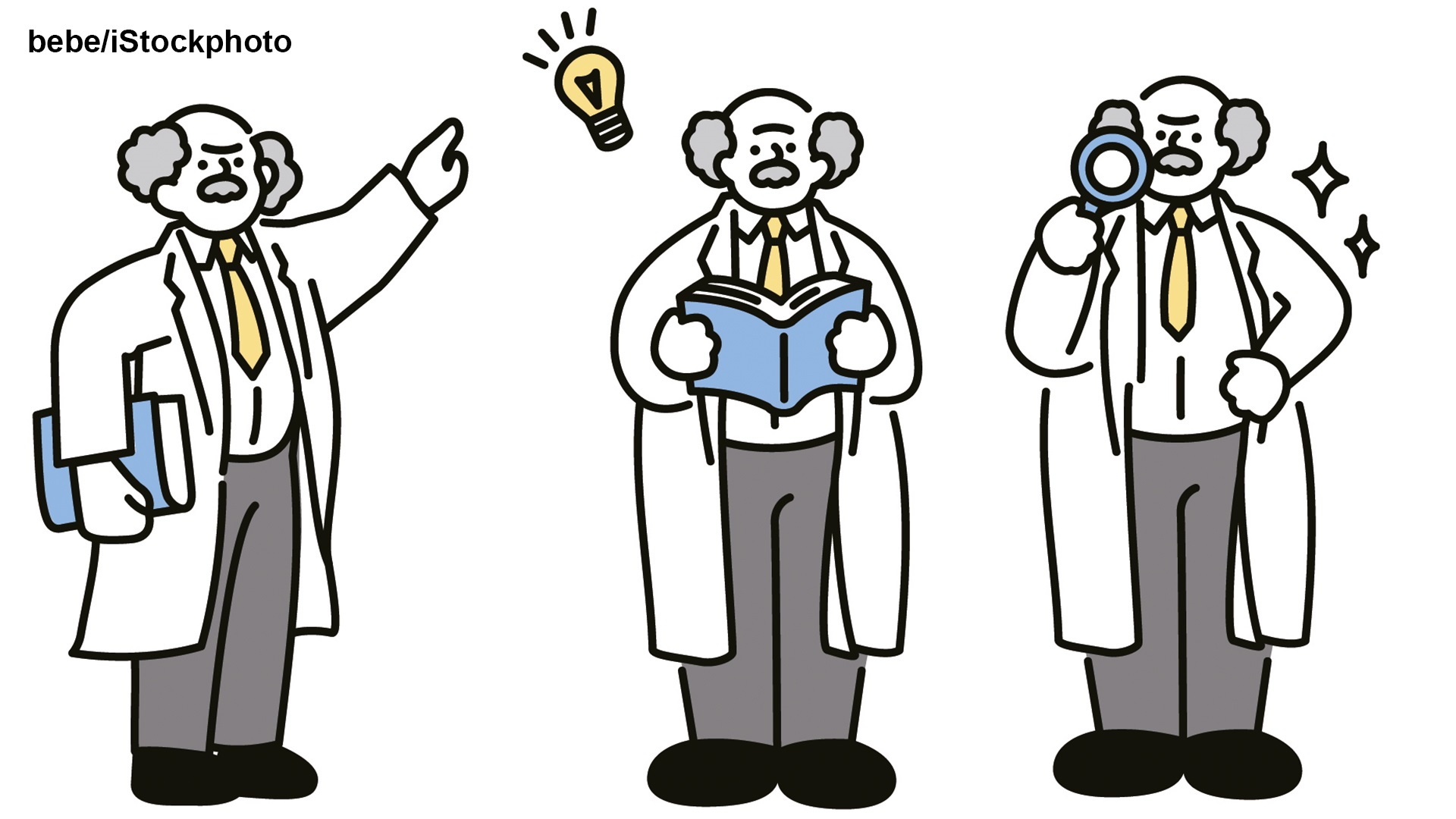 by Neysan Donnelly

The Lindau Nobel Laureate Meetings are special for many reasons. Hearing about Nobel Prize-winning research from those who carried it out, the beautiful environs of Lake Constance and the special camaraderie that develops between the participants over the course of the meeting every year: these all contribute to ensuring that young scientists treasure their Lindau experiences so much, but there is a lot more to it. Talks at Lindau are not like those given at other scientific conferences. The young scientists do gain insights into experiments and results, yes, but they are also provided with the information that allows them to put these findings into a wider context. What's more, they receive personal glimpses into the lives of the Nobel Laureates, encouragement as well as philosophical and practical advice for life on an academic path. What to study? How does one choose a research project? This generosity of spirit on behalf of the Nobel Laureates is part of what makes the Lindau Nobel Laureate Meetings so special, and even listening to the recordings of these talks it becomes clear that the participants must go back to their labs and experiments stimulated, reenergised and with renewed faith in the scientific enterprise as a whole.

While each laureate has followed a unique path in his or her scientific career, and thus has his or her own specific nuggets of advice to pass on, it is also interesting to observe how many of the same recommendations are offered by different laureates with very diverse backgrounds. Some might seem intuitive, while others are probably a little more surprising. These re-occurring pieces of advice could be grouped into nine broad points.
1) Persistence, persistence, persistence
The path to the Nobel Prize is one that is often characterised by setbacks, hardships and difficulties. As two examples, Nobel Laureates John Gurdon and Peter Mansfield were both told that a career in science wasn't for them. Others, such as Elizabeth Blackburn, had to overcome a lack of confidence in their own abilities, while Eric Betzig, for example, became so disillusioned with science as a whole that he briefly cut his academic career short to become a househusband. Reflecting these challenges, one piece of advice is offered perhaps more than any other by the Nobel Laureates: persist, persevere, stay the course. In an Agora Talk with Martin Chalfie at the 68th Lindau Nobel Laureate Meeting in 2018, Elizabeth Blackburn makes it her number one piece of advice to young scientists.
Persistence and perseverance are also required because of the nature of scientific endeavour itself. The fact is that many experiments are difficult to develop or fail altogether, and persistence is key. In his lecture from 1986, Jerome Karle highlights how important persistence was in his own research.
But where should the motivation to persist come from? The hard work and dedication that are required for a successful scientific career must be founded on the correct career decision: a love of science that is not based on any acclaim or even any immediate applications of the scientist's discoveries.
In his lecture from 1984, Maurice Wilkins quotes the poet Coleridge to emphasise the importance of the love that a scientist feels towards the object of study and explains why he feels it is even more important than curiosity.
2) Be interested in everything, focus on what you love most
Having decided on a career in science, how should one decide on what topic to focus on? Many laureates stress how important it is to choose a topic that one finds interesting and following one's curiosity. Several also point out that there is no formula or algorithm to tell you what you should study. Oliver Smithies even contends that at the beginning of one's career one should not worry too much about what exactly one studies and about the outcome. Rather, at this stage the path is the goal. Peter Agre, meanwhile, in his Agora Talk at the 68th Lindau Meeting emphasises the importance of following one's curiosity.
In their Science webinar from 2015, Dan Shechtman and Elizabeth Blackburn stress how important it is, on the one hand, to have a strong general knowledge of all areas of scientific endeavour, while on the other, to choose one favourite topic and become an expert in it.
3) Keep your eyes open
The history of science and of the Nobel Prize is littered with stories of serendipity. Perhaps the most famous one concerns the discovery of penicillin by Alexander Fleming. Fleming was sorting through some old bacterial plates after a holiday and noticed an unusual pattern on one dish – a mould had grown there, inhibiting the growth of bacteria in its direct vicinity. Fleming had not specifically been looking for fungal antibiotics, but his keen intellect and open mind allowed him to recognise the importance of his discovery. In this spirit, immersion and focus on your favourite topic or subject should not be taken to extremes or lead a scientist to become blinkered. Many laureates advise young scientists to keep an open mind, talk to people from different fields and to carry out multidisciplinary research. They also encourage young researchers to be open to and seize upon the element of chance – both in their experiments as well as in personal encounters. Even changing track in a scientific career should be nothing to be afraid of if one stumbles across something new that is both important and intriguing.
4) Choosing the right project for postdoctoral research
Even though choosing a general direction that matches one's interests and skills is of course key for a successful scientific career, the choice of a specific project is of no lesser importance and can make or break a career. As exemplified by Oliver Smithies, the choice of a PhD project is not necessarily the be-all and end-all of a scientific career. The key thing is to learn and have fun. Indeed, others have described it as the process of getting a 'provisional driving license' to do science. However, the choice of a postdoctoral project is a weightier decision and should be carefully considered. Such a choice can essentially be viewed as a balancing act between two important considerations: choosing a project that is both sufficiently ambitious to provide important new insights while also remaining feasible within a given period of time and with the available technology. The Nobel Laureates Jack Szostak and Dan Shechtman offered their advice regarding the selection of a lab in which to do postdoctoral research in this 2015 webinar on persevering in science.
Even if not explicitly offered as advice to young scientists or discussed in the context of postdoctoral research, in his lecture at the Lindau Nobel Laureate Meeting in 1972, Ragnar Granit made some extremely cogent remarks with respect to the aims that all scientists should have for their research.
5) Team up
Many of the Nobel Prizes, from the discovery of RNAi by Craig Mello and Andy Fire to J. Michael Bishop and Harold Varmus's discoveries related to oncogenes have been true collaborations. Perhaps more than at any time in history, science is not something that is done alone by a lonely scientist locked away in his or her lab, but is rather a true team exercise. A plurality of expertise, backgrounds and points of view is key and interdisciplinarity is now regarded as essential. Several laureates emphasise how important it is to do science in a collegiate atmosphere with flat hierarchies and stress the importance of teaming up with other scientists to tackle challenging scientific problems.
6) Try and stay on the bench
As a scientist moves through his or her career from PhD student to professor, they almost move further and further away from the experiments themselves. Indeed, most career scientists find that more and more of their time is eaten up by bureaucratic form-filling and with less and less time left for the actual science itself. This doesn't have to be the case according to many Nobel Laureates. In fact, two laureates well over 70 years of age – Oliver Smithies and Avram Hershko – particularly emphasise this point. Amazingly, Smithies was first author of a research paper (performing most of the experiments himself) at the ripe old age of 89!
7) Interpersonal Skills
Not all of the advice for a career in science is related to the research itself and how to go about it. It is increasingly recognised that excellence in science is only one element of a successful scientific career. Scientists must be excellent communicators – both oral and written, they must be able to prioritise and juggle many responsibilities at once and they must also have the people skills to allow them to lead and inspire their own research group as well as interact with other scientists and with lay people.
8) Teach!
'Those who can't do, teach'? Not according to some Nobel Laureates. Both Oliver Smithies and Dan Shechtman have stressed the importance of teaching others both for selfish reasons, i.e., as a way of ensuring that you really understand a topic, but also as a way of contributing to humanity. Teaching shouldn't be seen as chore or as a necessary evil but rather as a fulfilling task of great importance that ensures that the love of science is inculcated into coming generations.
Teaching and education were also dear to the heart of the late Sir Harold Kroto, who was a great champion of science and who believed passionately in the role of science in making the world a better place. In these excerpts from his lecture in 2012, he discusses the importance of science education and his own efforts in this direction and encourages the members of the audience to get involved.
9) There is also life outside the lab
Many laureates do encourage the young scientists to really immerse themselves in science and give everything to achieving their goals, however, not to the extent that they shut themselves up in the lab and cease to concern themselves with the outside world. A work-life balance is also key. Nobel Laureate Richard Ernst highlights the importance of extracurricular activities and in particular how important art has been to his career as well as to the careers of many famous scientists. As he puts it, a love and pursuit of art is not a distraction from one's scientific career but rather is something which enriches and feeds into one's scientific passion. Ben Feringa, meanwhile, highlights his love of ice-skating.
Nobel Laureates come from very different backgrounds and have been awarded their prizes for a huge diversity of different discoveries. What unites them is a deep and abiding love of science and discovery, a love which is reflected in their advice to the young scientists: make sure that science is for you, then give everything to it, follow your curiosity and persist when times are hard.