HIV and AIDS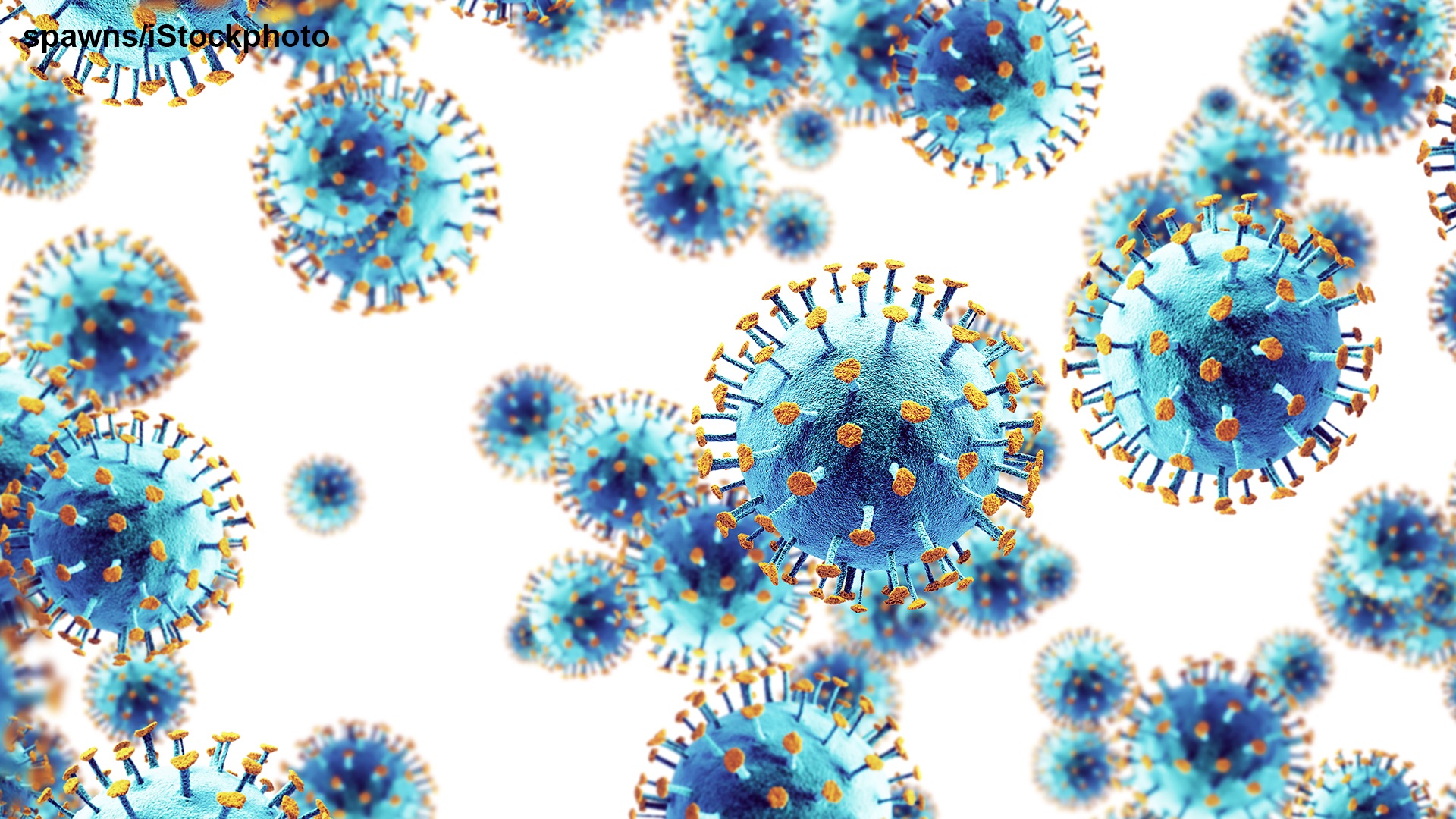 by Neysan Donnelly

HIV – a Difficult Foe

Viruses have been proposed to be the most successful inhabitants of our planet.1 Why have they been so successful, and what makes a successful virus? The reasons are several, but central to viral success is their ability to propagate themselves to a degree that is probably unprecedented in all of nature. In less than one hour an infected cell can be hijacked to produce thousands of copies of a viral genome.2
An additional prerequisite for a successful virus is the ability to evade or actively suppress the host's immune system. Some such as the human immunodeficiency virus (HIV) have alighted on a devilishly effective strategy that allows them to propagate their genetic material and ensure that they are spared from potentially debilitating immune responses in one fell swoop. Manfred Eigen, Chemistry Nobel Laureate 1967 for his work in studying chemical reactions, explains:
The complete video is available here.
Thus, HIV has evolved to infect those very cells of the immune system: helper T cells, macrophages and dendritic cells, that are responsible for keeping it in check. This is not the only strategy in HIV's armoury, though. This is a virus that changes its genetic code exceedingly rapidly3, essentially representing a moving target both for our own immune system and for efforts to design effective vaccines. Manfred Eigen, again, makes this point in his lecture from 1990.
The complete video is available here.
Why exactly is rapid change so hard to deal with for our immune system? In response to viral infection, our immune systems produce so-called neutralising antibodies that bind to molecules on the virus surface and, as their name suggests, incapacitate viral function.4 Immunologist Peter C. Doherty who received a share of the 1996 Prize for Physiology or Medicine for discoveries concerning cell-mediated immune defence, here explains why a rapidly mutating virus is a problem for neutralising antibodies.
The complete video is available here.
Discovery and First Treatments
The infection that later became known as AIDS (for acquired immunodeficiency syndrome) was first described in the US during the summer of 1981. Young, almost always gay men were being struck down with an affliction that was baffling doctors. While the causative agent was not yet clear, what was obvious is that those suffering from the condition were having severe problems with dealing with routine infections – their immune systems were in effect being wiped out. In the absence of any hard data about what exactly caused the condition and how it was being spread, theories, some fantastical, and almost all hurtful, abounded. It was postulated that AIDS was a condition caused by the 'lifestyles' associated with gay men or intravenous drug users. By 1982, it had become clear that AIDS was being spread by bodily fluids, and soon after it was clear that heterosexuals and non-drug users could also contract it. The race was now on to identify the agent that caused it.5 Françoise Barré-Sinoussi shared half of the 2008 Nobel Prize in Physiology or Medicine with fellow Institut Pasteur researcher Luc Montagnier for discovering HIV. In this excerpt from her talk at the Lindau Meeting in 2010, Barré-Sinoussi talks about the history of HIV and the AIDS epidemic and highlights the lessons that can be learned from the discovery of HIV with a special emphasis on the importance of multidisciplinary teams, of careful observation and of being in the right place at the right time.
The complete video is available here.
All scientific discoveries are made by researchers who are 'standing on the shoulders' of previous findings that have paved the way – and this was no different for HIV. In fact, just before the first AIDS patients were identified in 1981, important breakthroughs had been made both in research on human retroviruses as well as on T lymphocytes that furnished scientists with the tools that they needed to identify the AIDS virus and describe its effects on the human immune system.6 In this excerpt from her talk in 2010, Françoise Barré-Sinoussi explains the innovations that made it possible to grow and observe T lymphocytes in the laboratory
The complete video is available here.
After the discovery of HIV as the cause of AIDS, a second race now began: to discover effective treatments. The first drug to be approved by the Food and Drug Administration (FDA) in the USA was azidothymidine (AZT). AZT was originally developed for the treatment of cancer by US researchers in the 1960s.7 The drug was found to be ineffective against cancer and was then more or less forgotten for 20 years. However, AZT was then included in a National Cancer Institute screening programme to identify drugs to treat AIDS and was found to block HIV replication while leaving normal cells unscathed. Gertrude Elion was awarded the 1988 Nobel Prize in Physiology or Medicine together with George H. Hitchings and Sir James Black for elucidating 'important principles of drug treatment'. Elion and Hitchings began their extremely fruitful collaboration in the 1940s, which was based on the strategy of exploiting differences in nucleic acid metabolism between normal human cells, cancer cells, protozoa, bacteria and viruses, in order to selectively target malignant and harmful cells. It was a philosophy which was to lead among others to the use of AZT for the treatment of AIDS.8 Elion took part in the Lindau Nobel Laureate Meetings on three occasions, for the last time in 1996, where she talked about the history of the AIDS epidemic in the USA, the discovery of how AZT selectively targets retroviruses and how it was approved for treating AIDS.
The complete video is available here.
The complete video is available here.
HIV's high mutation rate is not only a problem for the immune system. It also means that the virus can quickly gain resistance to therapies. Thus, it quickly became clear that, although AZT is effective in targeting HIV, it cannot completely eradicate it, and resistance to the drug arises quickly. For this reason, combination therapies including a protease inhibitor together with two reverse transcriptase inhibitors were developed in the mid-1990s and quickly became a cornerstone of HIV therapy, which they remain to this day.9 Elion talks about this triple combination – at that time recently developed – in her talk at the 1996 meeting.
The complete video is available here.
Thanks to these combination therapies, the outlook for those living with HIV has improved vastly from the early days of the AIDS epidemic: mortality rates have fallen dramatically while life expectancy for regions with high rates of HIV infection have risen substantially.9 In this excerpt from her talk at the 2014 meeting, Françoise Barré-Sinoussi emphasises how effective combined antiretroviral therapy or cART has been in combatting AIDS.
The complete video is available here.
While there is still no cure for HIV, i.e. no treatment that can completely eradicate the virus, effective management is now possible. However, there are a number of important problems with the approach of simply keeping AIDS in check rather than completely eliminating the virus, which are discussed by Françoise Barré-Sinoussi here.
The complete video is available here.
Towards a Cure for AIDS?
While we have made great strides in treating and managing HIV, we are still – decades after the discovery of the HIV virus as the cause of AIDS – lacking a vaccine that might completely eradicate AIDS. Here again, HIV's high rate of mutation has proved very difficult to surmount. However, there are also other reasons as discussed by Rolf M. Zinkernagel in his lecture from 2007.
The complete video is available here.
The complete video is available here.
The holy grail of a cure for AIDS seemed to have come within our grasp with the case of the 'Berlin patient', first reported at a scientific conference in 2008. This HIV sufferer underwent a bone marrow transplant to treat leukaemia, which then also remarkably cured his HIV.10 This naturally generated a lot of excitement. Could this be a way to eradicate HIV completely? Well, as often in science, things are not that simple.
The complete video is available here.
The caveats mentioned by Françoise Barré-Sinoussi highlight how difficult it will be to develop treatments that cure AIDS completely. Does this mean that we should give up the fight? Françoise Barré-Sinoussi is adamant that while achieving lasting cures remains daunting, scientists should continue to exert their efforts in this direction and to improve AIDS treatments further. Indeed, as she has emphasised in her talks at Lindau, advances in therapy have often followed soon after important insights into HIV biology. Important discoveries in the last decade mean that the time is right to push for more effective AIDS treatments.
The complete video is available here.
The complete video is available here.
What are these new insights into HIV that may have brought cures within closer reach? In this long excerpt from her most recent talk at Lindau in 2015, Françoise Barré-Sinoussi talks about some of the most important developments in recent years that have potentially brought a cure for AIDS closer.
The complete video is available here.
Looking Forward
Even before the emergence of COVID-19 and the reprioritization of health goals worldwide, Françoise Barré-Sinoussi was worried by what she perceived as a decreasing political focus on HIV and AIDS. Indeed, many appear to believe that the AIDS epidemic is already over. However, there are still 37 million people living with HIV in the world and there are two million new HIV infections every year.11 In some populations, in fact, there has been an increase in the number of new HIV infections, for example among homosexual men in France, the United States and Australia. Finally, while treatment can now manage the symptoms of AIDS effectively, HIV-positive individuals are still stigmatized and discriminated against and are still afraid of infecting others. Barré-Sinoussi on why the search for a HIV cure must continue.
The complete video is available here.
REFERENCES
1. On the biological success of viruses. Wasik BR, Turner PE. Annual Review of Microbiology, 2013 Vol. 67:519-541
2. Kinetics of influenza A virus infection in humans. Baccam P, Beauchemin C, Macken CA, Hayden FG, Perelson AS. Journal of Virology, Jul 2006, 80(15):7590-7599
3. Extremely high mutation rate of HIV-1 in vivo. Cuevas JM, Geller R, Garijo R, LópezAldeguer J, Sanjuán R. PloS Biology, 2015, 13(9): e1002251
4. Immunity and resistance to viruses, in: Viruses from understanding to integration. Payne S. 2017, Academic Press, Cambridge, Massachusetts
5. A history of AIDS: Looking back to see ahead. Greene WC. European Journal of Immunology 2007, 37: S94–102
6. The discovery of HIV as the cause of AIDS. Gallo RC, Montagnier L. New England Journal of Medicine, 2003, 349;24
7. https://www.niaid.nih.gov/diseases-conditions/antiretroviral-drug-development retrieved on 27/07/2020
8. https://www.nobelprize.org/prizes/medicine/1988/press-release/ retrieved on 27/07/2020
9. Protease inhibitors give wings to combination therapy. Cully M. retrieved from https://www.nature.com/articles/d42859-018-00015-7 on 27/07/2020
10. I am the Berlin patient: a personal reflection. Brown TR. AIDS Research and Human Retroviruses, 2015, Jan 1; 31(1): 2–3.
11. From discovery to a cure: a conversation with Françoise Barré-Sinoussi. retrieved from https://www.iasociety.org/IASONEVOICE/FROM-DISCOVERY-TO-A-CURE-A-CONVERSATION-WITH-FRANCOISE-BARRE-SINOUSSI on 27/07/2020